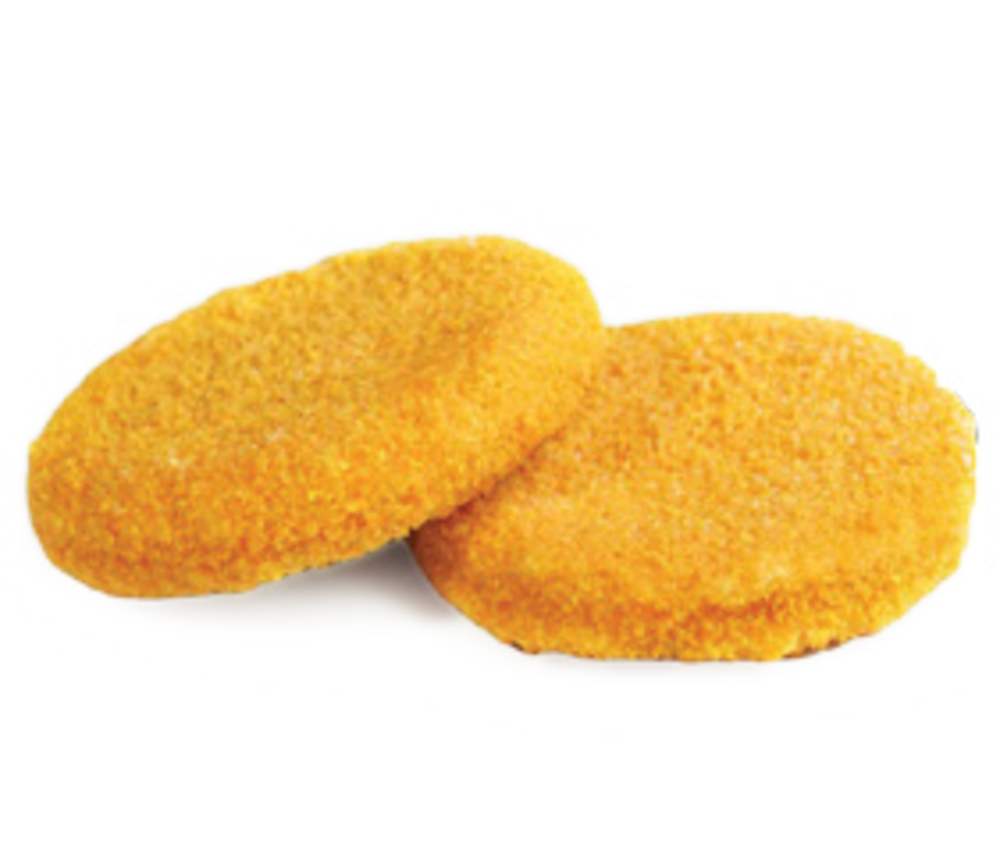 The breaded chicken burger needs 4 minutes in a deep fryer in preheated oil at 180oC (356oF) or 20-25 minutes in a preheated oven at 225oC (437oF). To be served with a selection of fresh or boiled vegetable.
High Quality Ingredient with a Very Special Taste
Chicken, Water, Bread crumbs, Starch, Soy
Protein, Salt, Spices.