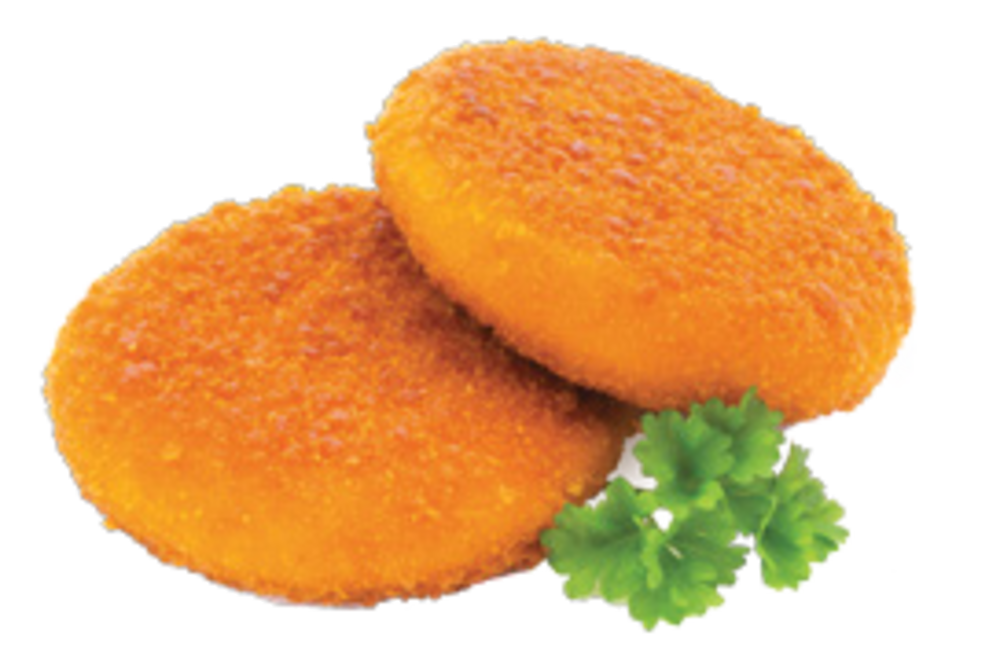 Chicken escalope is a meal that is highly nutritious and easy to prepare. It needs 4 minutes to prepare in a deep fryer in pre-heated oil at 180oC (356oF) or 25-30 minutes in a preheated oven at 225oC (437oF). Boiled vegetable go very well with the chicken escalope.
Chicken Breast with Special Tasty Spices
Chicken meat, Water, Bread crumbs, Starch, Soy Protein, Salt, Spices.