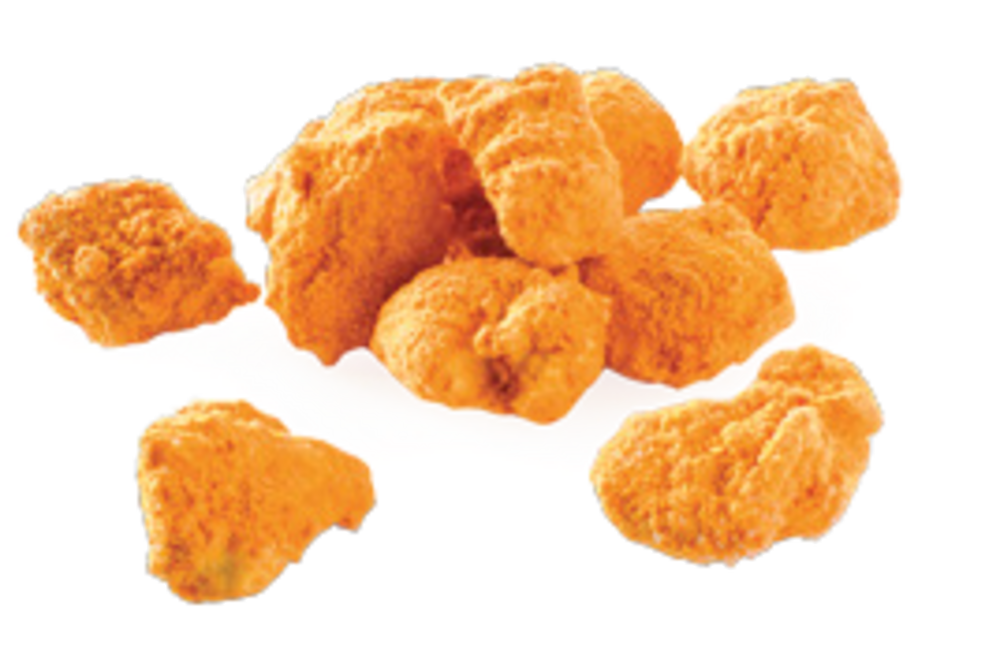 The chicken popcorn is served as a snack alone or with cheese and garlic biscuits. It needs 3 minutes in a deep fryer in preheated oil at 180oC (356oF).
Chicken Pieces with Tasty Bread Crumbs… Rich in Protein and Easy to Prepare
Chicken Meat, Water, Bread Crumbs, Wheat Flour, Soy Protein, Soy Oil, Spices.