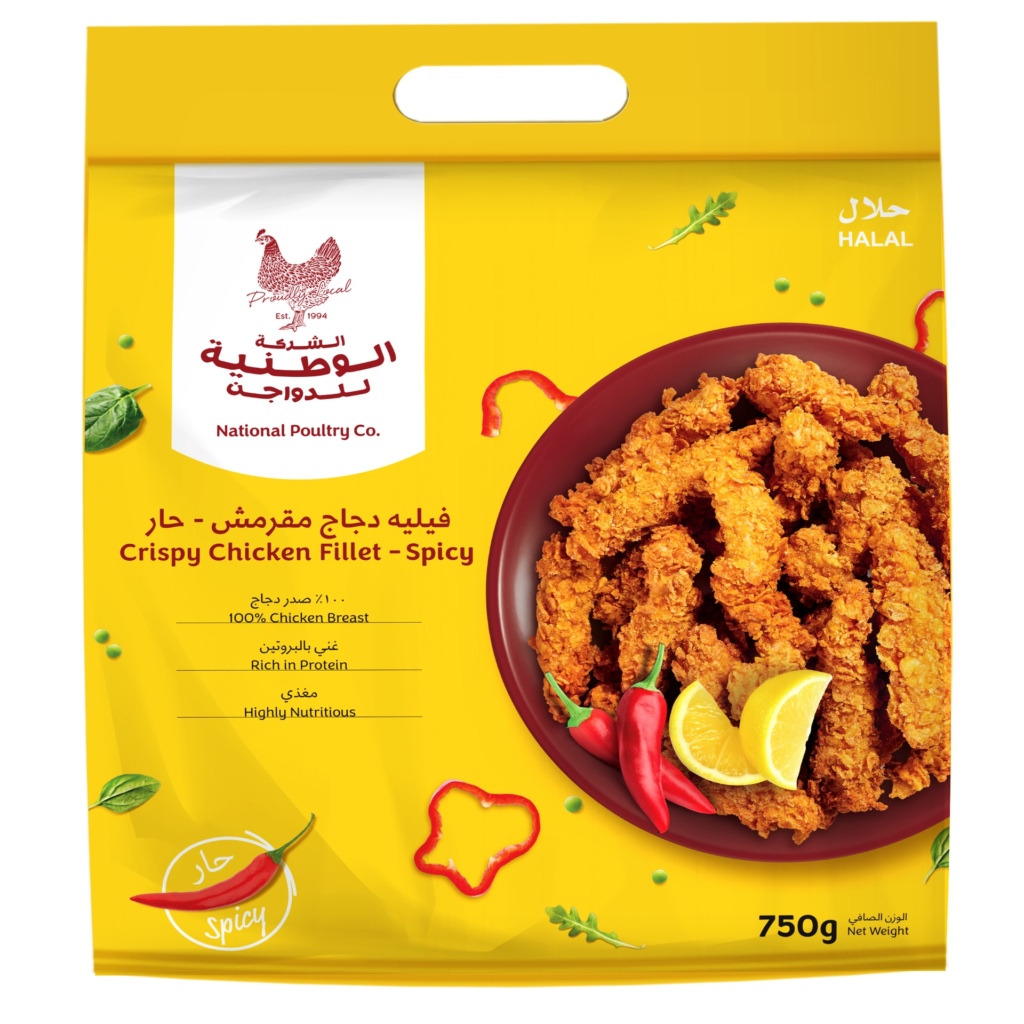 The spicy crispy fillet is rich in protein and energy. It needs 4-5 minutes in a deep fryer in preheated oil at 180oC (356oF), or nearly 25-30 minutes in a preheated oven at 225oC (437oF) while turning. To be served with a selection of fresh vegetables.
100% Chicken Breast… Hot Spices… Special Taste
Chicken Breast , Wheat Flour, Bread Crumbs, Spices, Soy Oil, Salt, Chili.